Worldwide Call Centers is Your...
Worldwide Call Centers is ready to be...
Your Outsourcing Connection!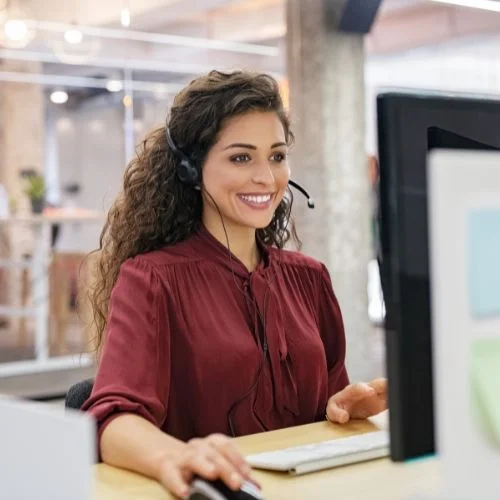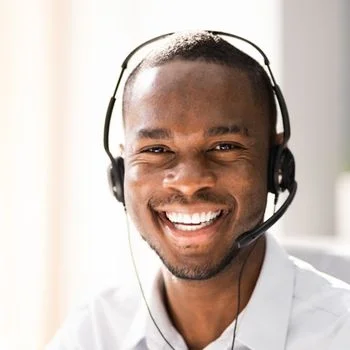 If so, Worldwide Call Centers is your connection to trusted outsourcing services around the world.  We have over 150 partners providing outsourced customer support, sales, lead generation, & back office operations from over 30 countries.  Thus, our Senior Advisors are ready to analyze your situation and introduce 4-5 proven agencies.  Best of all, these consulting services are provided at no charge to clients.  Please complete our online form or call +1.719.368.8393 to speak with our call center experts in short order!
Six Reasons To Work With WCC...
Your Call Center Outsourcing Experts.
Hiring an agency can either be a great move for your business or a painful mistake. Therefore, having an experienced advisor on your team is a great way to insure the success of your outsourcing application. This is the sole mission of Worldwide Call Centers. Our Senior Consultants are dedicated to helping clients minimize risk and maximize profitability by hiring great call center partners and making informed outsourcing decisions. WCC team members have been involved in thousands of accounts over the past three decades. Moreover, we have an extensive knowledge base to help you hire a great partner and launch a successful campaign or application. Let's start the discussion with some call center outsourcing tips from our team:
1.) Get Out In Front:
WCC contact center partners are notorious for being reactive and flexible. However, please don't wait until the last minute. Our agencies can often be set up very quickly but give yourself a little breathing room. The call center outsourcing process is best done with 2-4 weeks of lead time to choose the best partner and launch the application properly.
2.) Importance of Communication:
Be clear about what you want outsourcing to accomplish. Communicate requirements, expectations, costs, and timelines to your vendor. When outsourcing to an external call center, you are essentially choosing a partner for your business. Therefore, the agency should work in harmony with your employees and have the same work ethic and dedication to success.
3.) Make 1+1=3:
Our Senior Advisors suggest using a company that will expand your "talent base". Consider hiring a call center agency in a different location with agents that have a different skill set than your current employees.
4.) Upgrade Your Technology:
Outsourcing to a top contact center agency is a great opportunity to upgrade your technology without spending a dime of capital. Hire an agency that already has the advanced technology in place and can help leverage this infrastructure to enhance your profitability.
5.) Choosing an Offshore Agency:
Call center agencies in low cost, developing countries like Belize, El Salvador, Mexico, The Dominican Republic, Jamaica, Costa Rica, The Philippines, India, & Eastern Europe are often great choices for the following applications:
a. Outbound lead generation or sales with very large targets/lists
b. High volume inbound customer support
c. Back office functions like transcription, chat, and online research
d. Functions that involve low margin products or services
Offshore call centers aren't a fit for everything but the cost savings are substantial and worth considering in the proper situation.
6.) Choosing a Domestic or Higher Priced Agency:
Top call centers in expensive, developed countries like the US, UK, Australia, & Germany are often great choices for the following applications:
a. Outbound sales or lead generation with a finite database
b. High-value Inbound support
c. Low volume inbound or outbound
d. Functions that involve high margin products or services
High end agencies are still thriving because certain applications simply require the best agents possible.
7.) Never Just Hire the Low Bidder:
Call center services are definitely not a commodity. You are hiring a close partner to potentially manage thousands of individual conversations with your customers on a daily basis. Look for a cost-effective agency that also has the experience and infrastructure to deliver results on a daily basis! Outsourcing is no longer about cutting costs and saving money. It is about doing things quicker & more efficiently, getting to the market faster than your competitors, maximizing workforce flexibility, and gaining access to highly qualified employees.
WCC is your connection to the best call centers around the world. We have over 150 agencies with facilities in over 30 countries including the US, UK, Canada, Europe, Asia, South Africa & Latin America. Call center outsourcing is a major decision with many potential risks and benefits. Our Senior Advisors average over 25 years of outsourcing industry experience and we are prepared to help you hire a trusted call center agency.
Best of all, these services are provided at no charge to you. WCC is paid a small commission by the 150+ call centers in our network. Thus, our consulting services are free to clients and we don't even need a contract. There is literally nothing to lose and much to gain. Contact us here or call +1.719.368.8393 to speak with one of our contact center experts and get 4-5 quotes from proven global agencies today!